"PROJECT_FBI"
UPDATED: 11-10-03 17:50
Right one of the things I hated about uplink in the first place was the amount of people that were on the GLOBAL CRIMINAL DATABASE, In my opinion there should have been ALOT more. For my first project with the Uplink DevCD was to put this right,If only for my own satisfaction...Anyway the original idea has just grown and grown :)
THE F.B.I. DATABASE FEATURES THE FOLLOWING:
+ IT'S OWN INDIVIDUAL LOGIN SCREEN THAT DOES NOT REPLACE THE STANDARD "USERID.TIF"
+ 67 PHOTOS ALL WITH UNIQUE FINGERPRINT IMAGE
+ BRIEF DESCRIPTION AND NOTES ON EACH PERSON
+ A BLUE DECYPHER SCREEN ( NO REASON JUST LOOKS BETTER ) :P
+ THE FBI DATABASE HAS A STATIC LOCATION ( IS ALWAYS LOCATED IN AMERICA )
+ INTERNIC FEATURES IP LOOKUP AND DNS FACILITIES
+ THE TUTORIAL MISSION AND "UPLINK TEST DATA" MISSION HAVE BEEN REMOVED ( YOU KNOW WHAT YOU'RE DOING ANYWAY RIGHT? :P )
+ ALARMS, SPRINKLERS, ELECTRICAL SYSTEMS CAN BE ENABLED OR DISABLED
+ NEW SECURITY SYSTEMS ( VDPIN BY Icepick)
+ SPRING FELLOW AGENTS FROM JAIL
+ VAULT LOCATED IN THE FBI BUILDING, FILESERVER ONLY ACCESSIBLE ONCE VAULT SECURITY DISABLED
+ GAMEFILES ARE SAVED WITH .FBI FILE EXTENSION ( TO STOP CONFUSEMENT WITH SAVE GAME MANAGEMENT )
+ 640 X 480 SCREEN RESOLUTION HAS BEEN REMOVED ( GRAPHICS ALL SET TO LOOK BEST @ 800 X 600 )
:: THE FUTURE ::
JUST CODING MISSIONS :(
// F.B.I. MOD SCREENIES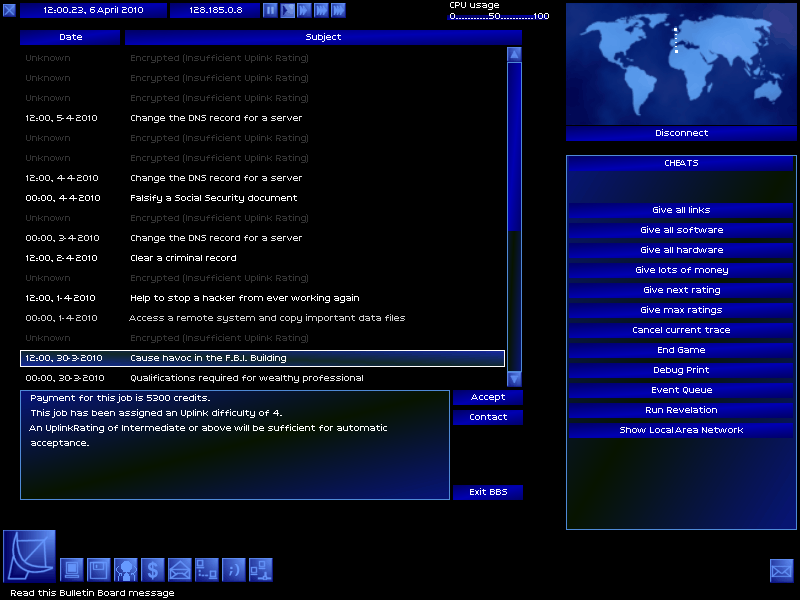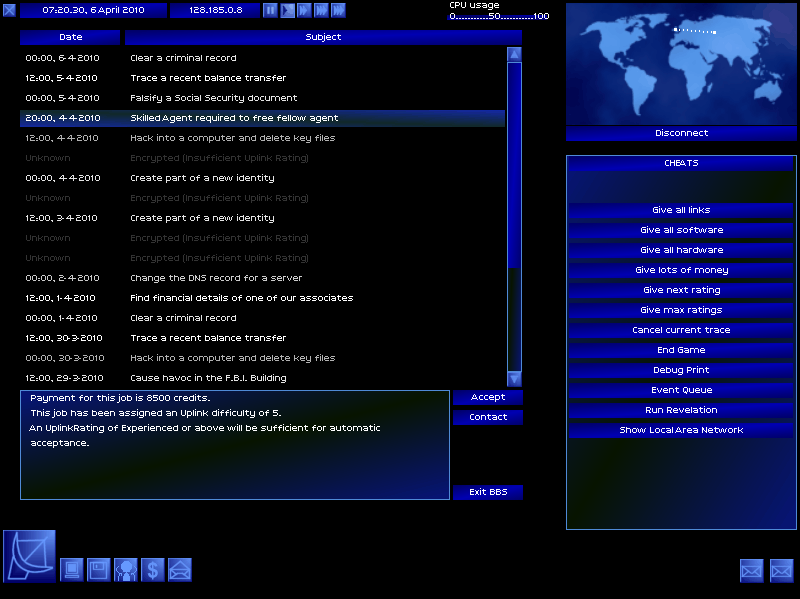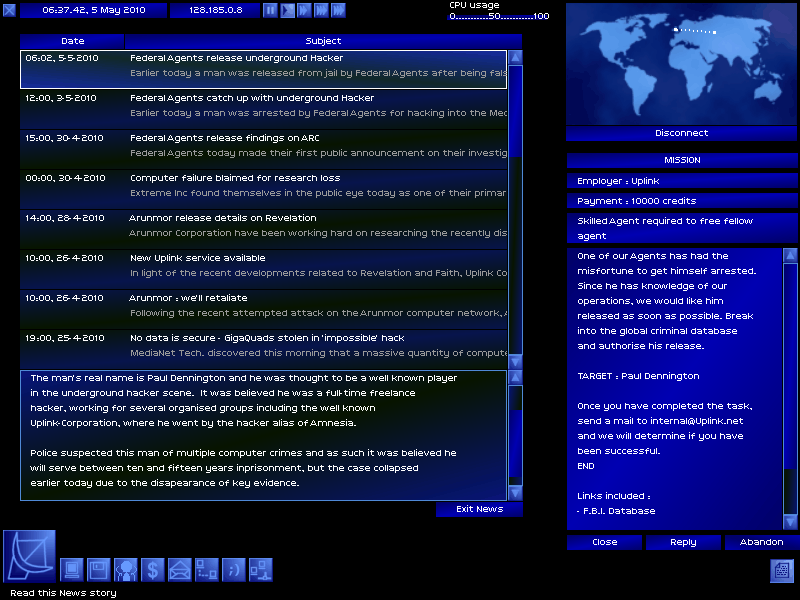 Above VDPIN created by Icepick :)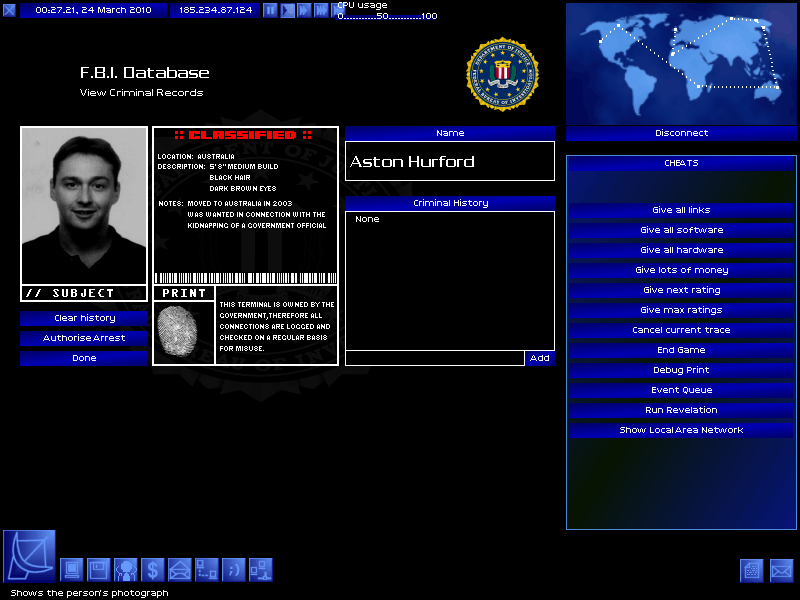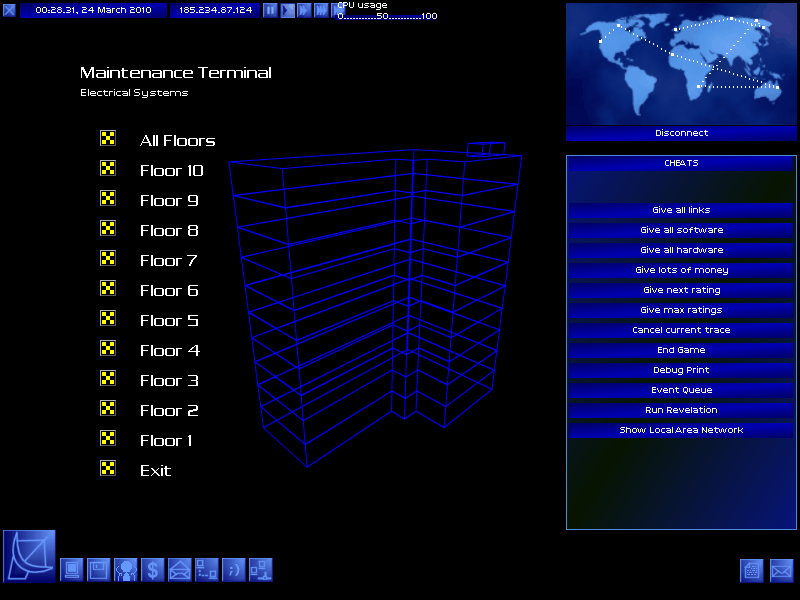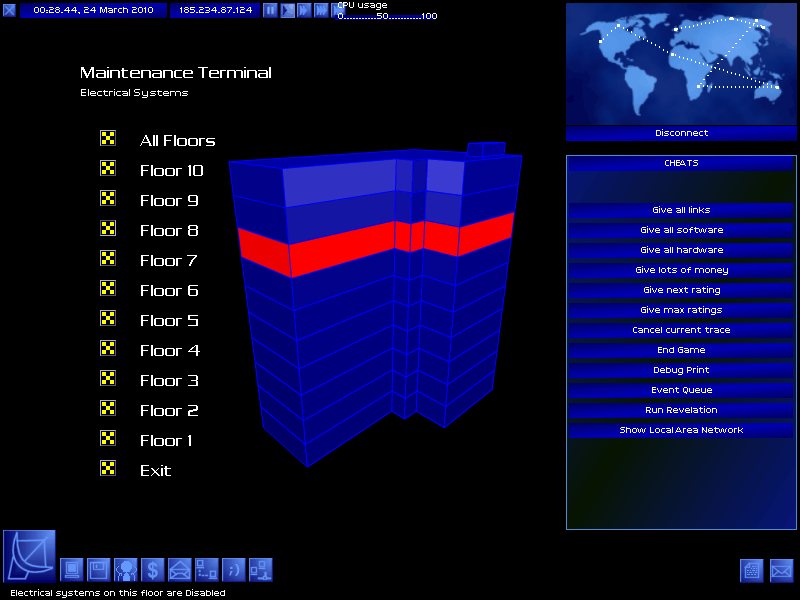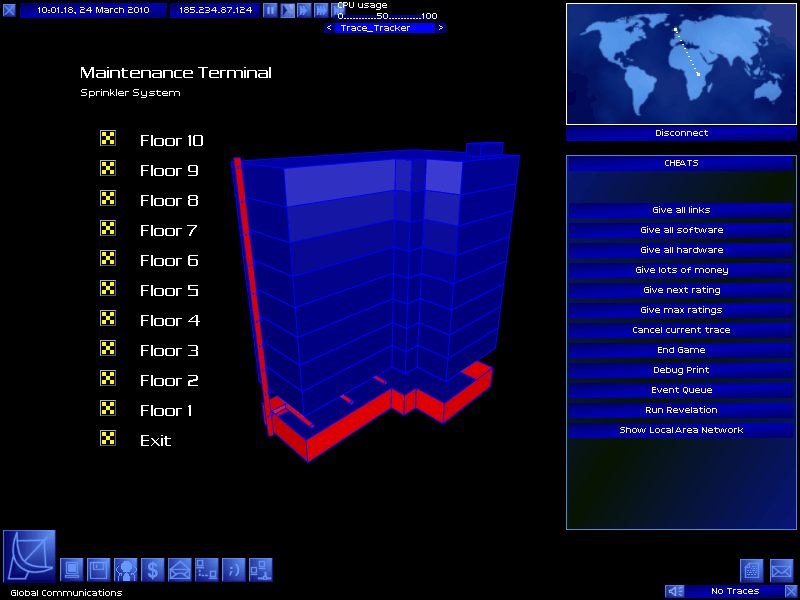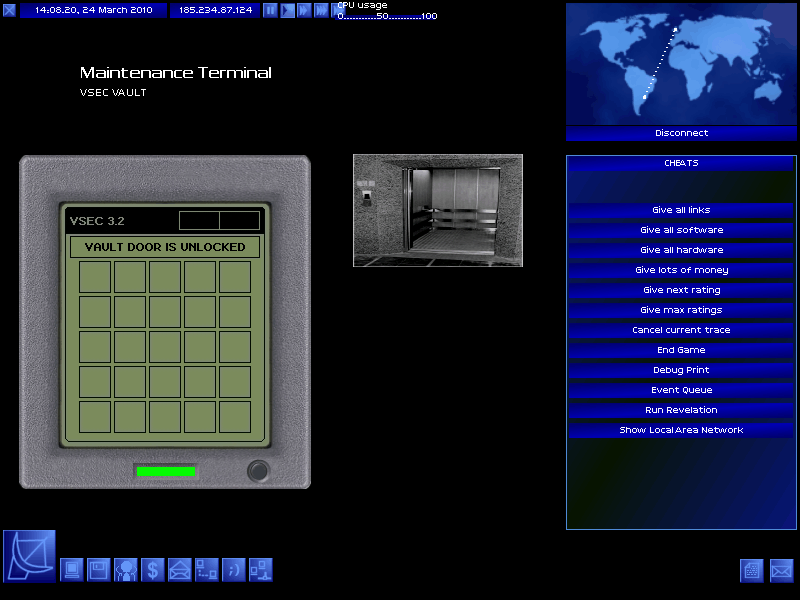 The Internic screenies below were coded by Stormchild :)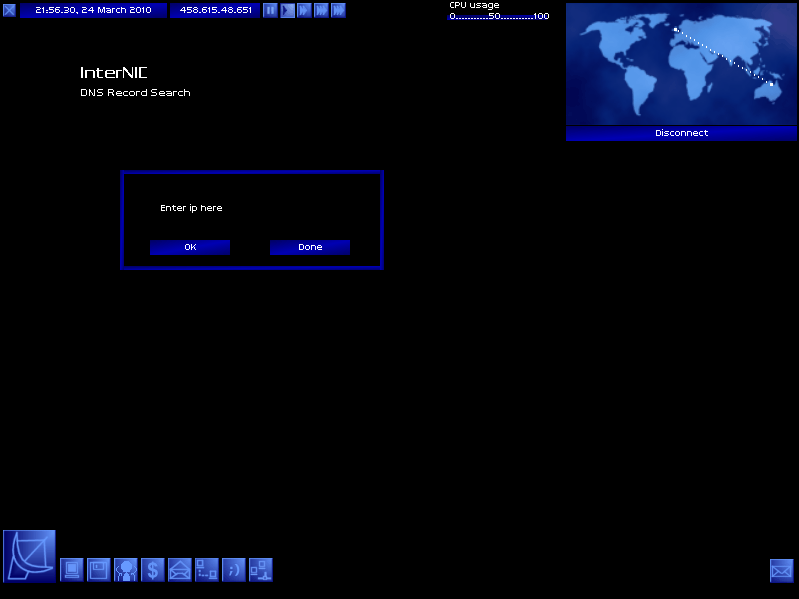 //***************************************************************************************
:: MISC ::
I also played about with "Wallpaper" for Uplink in game.
//ABANDONED ( may resume at a later date )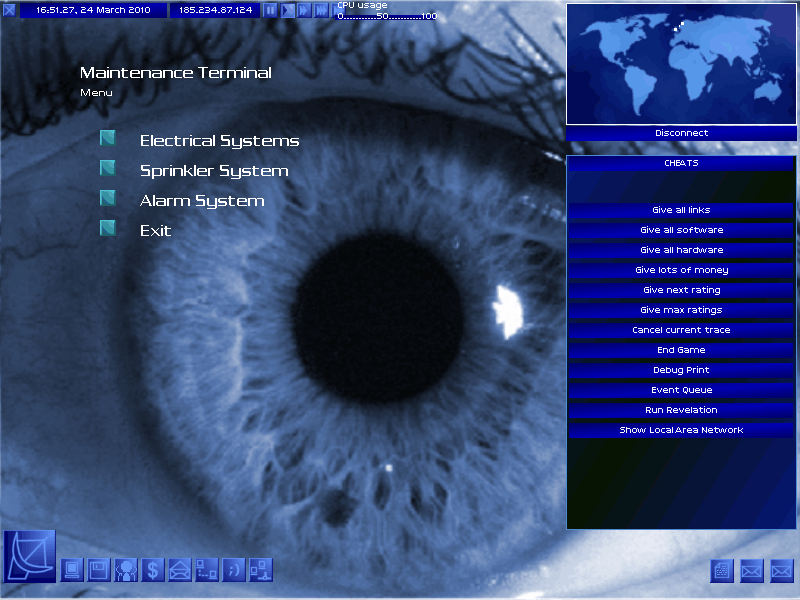 // TASK MANAGER
Have also moved the Task Manager along a bit ( again no real reason it just looks neater IMO ;) ).